Salesforce Admin on Call
Your On-Demand Salesforce Expert
Are you looking for hassle-free Salesforce administration assistance without the commitment of a full-time admin? Look no further! Our flexible packages provide you with 4-5 hours per month of dedicated Salesforce admin support, tailored to your specific needs. Whether you're a small business or a growing enterprise, we've got you covered.
Why Choose Salesforce Admin on Call?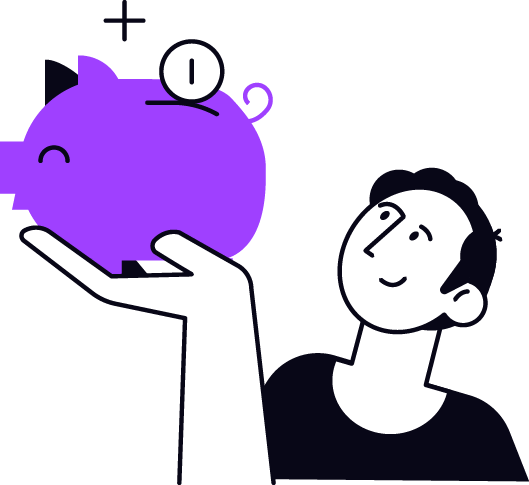 Cost-Effective
Our flexible packages are designed to suit your budget, saving you the expense of hiring a full-time admin.
Tailored Solutions
Customise your admin hours to fit your organisation's unique requirements. No task is too small or too complex for us.
Time-Saving
Free up your valuable time to focus on strategic initiatives while we take care of the routine admin work.
Don't let admin work hold you back from maximising your Salesforce investment. Get started with our "Salesforce Admin on Call" service today! Reach out to us for more information or to discuss your specific requirement
How we can help
Leave the technicalities to us, and unlock the true potential of Salesforce for your organisation.
User Management
We handle user creation, permission setup, and access management, ensuring your Salesforce platform stays secure and organised.
Reporting and Dashboards
Get insights at your fingertips with tailor-made reports and interactive dashboards that highlight key performance indicators.
Customisation
Need new fields, objects, or picklists? We'll configure and customise Salesforce to align with your evolving business needs.
Data Maintenance
Ensure your data remains clean and up-to-date with regular data imports, exports, and data quality checks.
Happy clients
Your success matters to us
"Harper provide an excellent service. Their team are really knowledgeable and expert at digital marketing and they have helped our business to grow in ways we never could on our own."
Early Learning Centre
"Honestly, I am just blown away by your energy and your enthusiasm to get the job done. I have not experienced this previously.
Very, very impressed. Thank you so much, and please pass on my thanks to your team.
Happy day."
Curtain Cleaning Company
"Fantastic experience with Harper. They have really supercharged my business and I couldn't be happier with the results. The team are friendly and knowledgeable and have given great advice on how to progress the business."
Gardening business
"Very happy with the work from the Harper team. Great insights, advice, support and input in our partnership of growing our small business. Highly recommend."
Signage Company
"A great company to deal with that really know their stuff! Thanks for all the help guys! – Highly Recommended!"
Real Estate
At Harper Plus, we're more than just a service provider – we're your partners in success. We're ready to bring our expertise, local understanding, and commitment to making your work easier. 
Fill out the form below to let us know about your goals and challenges. We are eager to work with you and bring your vision to reality.